Our Story
The Goodness Kitchen offers nutritional support to those who want to achieve health and fitness goals, weight management goals and those who simply want to eat a more healthy and well balanced diet.
Based in Stonehouse, Gloucestershire, we offer healthy meal preparation and delivery to Stroud, Gloucester and Cheltenham
Having previously worked in the fitness industry as a personal trainer, The Goodness Kitchen was created as a solution to busy clients who struggled to eat healthily, we understand life can be demanding and can often become taxing on both our time and energy.
By preparing, cooking and delivering your meals we can ensure you that you are able to eat well, whilst saving you time, reducing stress and adding structure and enjoyment to your meal times.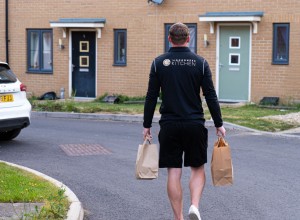 Our Meals
Our meals are created to ensure they are packed full of flavour and goodness. Unless requested, none of our meals are restrictive of protein, fats or carbohydrates, meaning your body will receive all the goodness it requires.
Combined with regular exercise our meals can help support
Weight Loss
Weight management
Healthy Living
Some of the benefits of ordering our meals include
Packed full of nutrients
Portion control
High in protein
Full of flavour
Can reduce stress and hassle
Saves time
Quick and convenient